Pier Angeli (born: Anna Maria Pierangeli)

The image on the mainsail of Philip Hubbell's Vanguard 15 is his hand-painted rendering of an MGM still photo from 1951.
In that year Miss Angeli appeared in her first two U.S. films: The Light Touch and Teresa.
Scroll down to see the MGM movie poster and a list of her movie credits.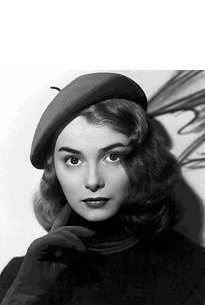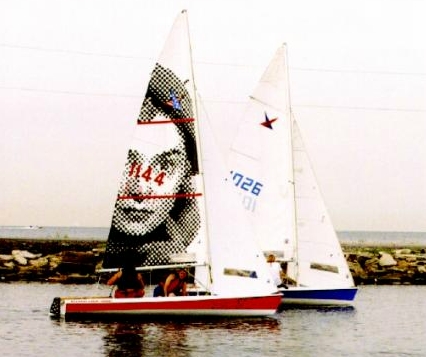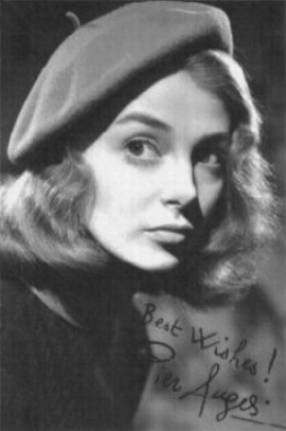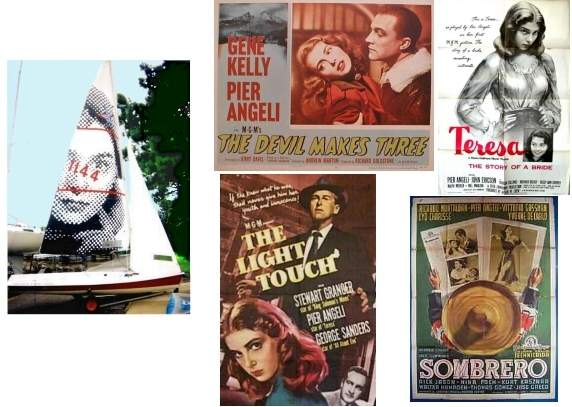 In the U.S. Pier Angeli appeared in:

Octaman (1971)
Every Man a King (1970)
Code Name: Red Roses (1969)
One Step to Hell (1968)
M.M.M. 83 (1965)
Battle of the Bulge (1965)
Sodom and Gomorrah (1963)
White Slave Ship (1962)
S.O.S. Pacific (1960)
The Angry Silence (1960)
Musketeers of the Sea (1960)
Merry Andrew (1958)
The Vintage (1957)
Somebody Up There Likes Me (1956)
Port Afrique (1956)
The Silver Chalice (1955)
Flame and The Flesh (1954)
The Story of Three Loves (1953)
Sombrero (1953)
The Devil Makes Three (1952)
The Light Touch (1951)
Teresa (1951)